CAN YOU UTILIZE CRIMINAL BACKGROUND CHECKS IN YOUR HIRING PROCESS? PHOENIX ATTORNEY MARK BRIGGS GIVES HIS EXPERT INSIGHT.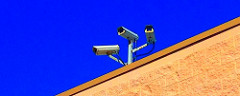 If you want to be an entrepreneur, then you are going to have to involve yourself in the sometimes less-than-savory realm of the hiring process, this week Phoenix attorney Mark Briggs discusses background checking and what this means for your business.
Now, I know what you may be thinking: What can I possibly mean by "less-than-savory" when it comes to hiring? One of the great joys of starting a business is creating jobs through which people can earn a living and better their lives. However, not all facets of the hiring process are always so smooth and rewarding. As a potential employer, there are many steps you will need to take in order to ensure the quality and caliber of your new employees.
One of these steps is utilizing criminal background checks in your hiring process. If you are interested in conducting a pre-hiring criminal background check on your job candidates, you will first need to consult with your individual state's regulations regarding such practices. The best course of action, as usual, is to consult your attorney to guarantee you are going about this the proper, and legal, way.
Then, if you think it applies to the type of business your are running—or job for which you are hiring—you may also be interested in running a credit check on some of your potential employees. However, it is important to note that you can only do so with an employee's express written consent, and if you do decide not to hire someone as a result of his or her credit report, you are required to provide a copy of the report and let the applicant know of his or her right to contest the report under the Fair Credit Reporting Act. Again, as with criminal background checks, I would recommend you consult with an attorney before implementing any such pre-hiring practices.
Remember: hiring and working with the right people is crucial for any new business venture, as they will be directly involved in building and carrying out your company's vision and dream—and doing so on your behalf. Whether it's a receptionist, a customer service rep, a salesperson or an executive, you need to take all practical steps in order to feel confident you are bringing on the right person (or people.) If that means conducting background checks, then you should feel comfortable doing so, just so long as you check with your lawyer first and do it in a way that is compliant with the laws of the land.
Have you ever conducted a background check on employees, or potential employees? What was the experience like, and what sort of results did it merit? Feel free to share your insights in the comment section.
Photo Credit: Mike Mozart