WORDS OF WISDOM FOR FELLOW SMALL BUSINESS OWNERS FROM PHOENIX LAWYER MARK BRIGGS.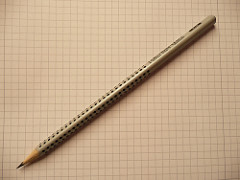 Last week, Phoenix lawyer Mark Briggs gave three useful tips for entrepreneurs looking to get their businesses off the ground. You can find that post by clicking here. This week, he shares three more:
1) Stay in touch with mentors – In your path toward entrepreneurship, there is little doubt you've had one or more "mentor" figures, or at least people who influenced your launch along this career trajectory. These people can continue to be a valuable source of inspiration and information, so be sure to stay in regular contact with them. Many make the mistake of getting caught up in their daily frantic pace to circle back with mentors. Luckily, it is easy to set up a repeating reminder on your calendar to reach out to these folks, so put technology to work for you.
2) Keep yourself in check – Believe it or not, being at the top can actually be a big problem for business owners. Since they have no "boss," there is great potential for a lack of personal accountability, which can in turn lead to an array of bad habits—including unprofessional behavior at the office.
Smart entrepreneurs enhance their accountability at every turn. Common techniques include getting candid feedback from employees and customers; forming an advisory board of smart, experienced people; and clearly stating personal performance objectives each year. Being accountable when you are the leader requires discipline and humility, but it is well worth the effort.
3) Embrace your mistakes – Mistakes are a painful but necessary step for you to learn and grow as an entrepreneur. Remember: some of the most significant inventions in history, such as penicillin, were created by mistake.
Of course, you should think hard before taking any action that could result in a career-destroying outcome, and make sure the potential upside is worth that kind of risk. (Jumping off the high diving board rarely kills anybody, unless there is no water in the pool!) But focusing too much on avoiding mistakes will diminish your ability to take reasonable risks, and could cost you that "big break." When you do make mistakes, embrace them tightly and learn all there is to know from them, and then let them go completely.
Do you have any questions about entrepreneurship? Feel free to post them in the comment section.
Photo Credit: photosteve101